Devs at the Ethereum Foundation and at a start-up called Matter Inc have launched on testnet a Plasma scaling solution that uses ZKSNARKs to allow for 500 transactions a second or more.
---
They say:
"In Ignis verification of transactions by users is replaced by the following approach: operator(s) proposing blocks must submit a SNARK proving that the new block is correct, which is verified automatically by the smart contract. No incorrect block can ever be included by an operator, so users do not need to always be online and constantly monitor transaction activity.
Unfortunately, data availability remains an open challenge which does not seem possible to solve without trade-offs. Ignis follows the onchain data approach proposed by Vitalik Buterin. A small piece of data from every transaction is posted to EVM, in order to guarantee that everybody can reconstruct the Merkle state."
In simpler terms, you send funds to a smart contract which keeps accounts of transactions through the use of snarks. We naturally had a test-run to see how it works. It starts with a deposit on the Rinkeby Testnet: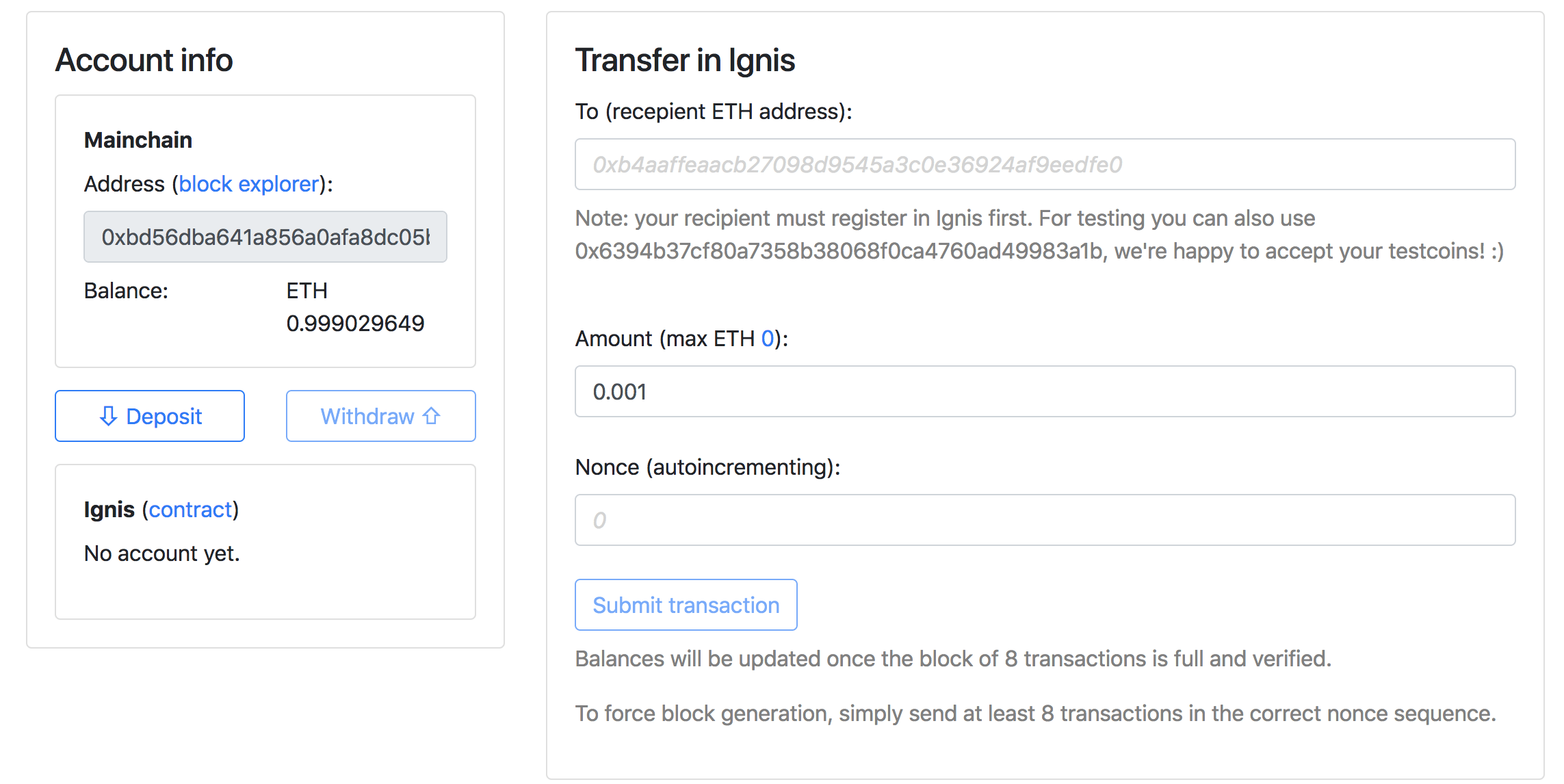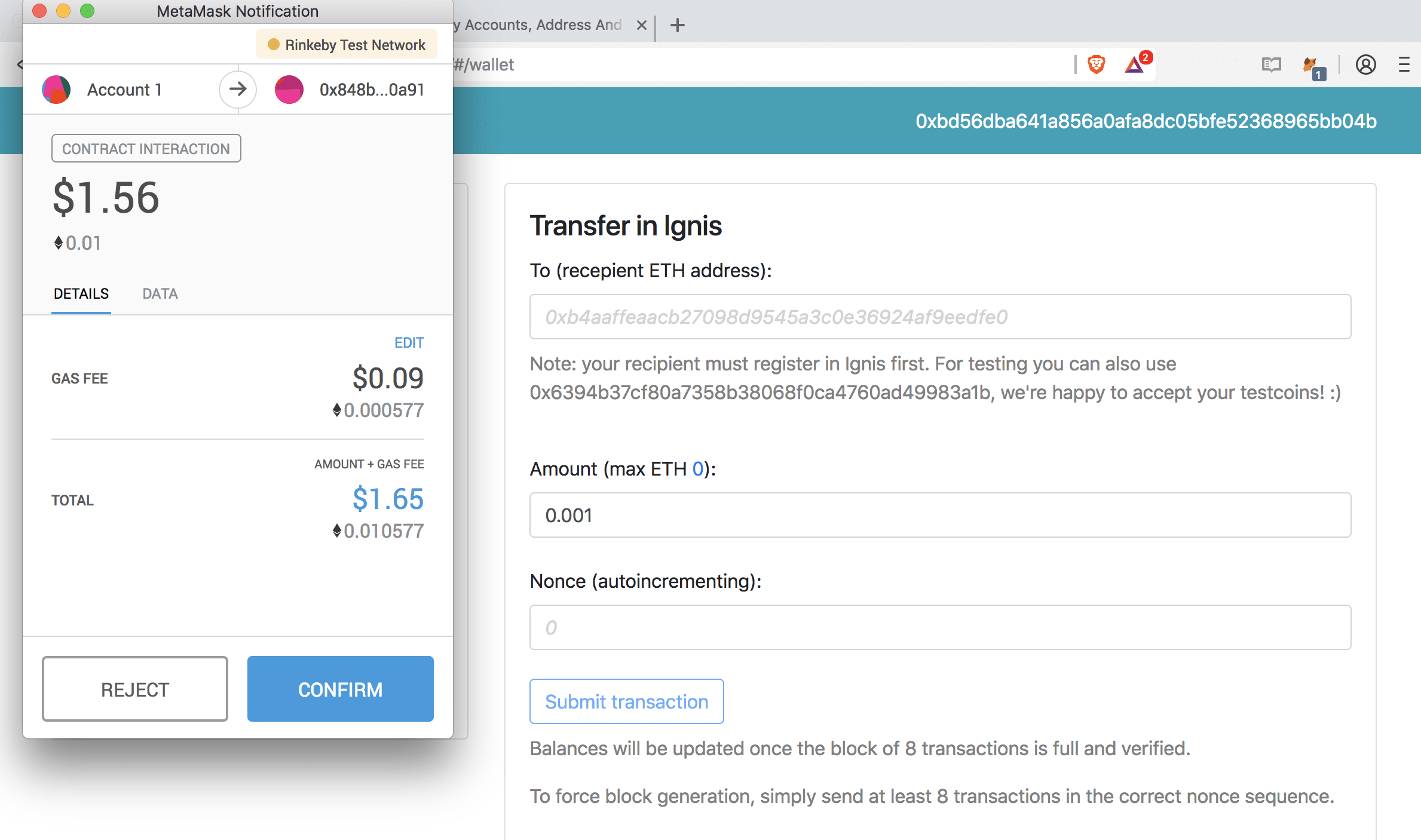 Now the dapp tells us we have 0.01 testnet eth.
We try to send a tenth of it to the testing address, but nothing happens.
It may have been due to the Brave Browser, so we drop the shield. We're also told to try adding a 0 where it says Nonce. It works.
We have to make eight such transactions because they're sort of bundled into blocks.
Then our 0.01 eth shows as just 0.003 eth. Someone else presumably made a transaction in the meantime because we only made seven.
At that point, it said pending for a few seconds and then showed the following screen: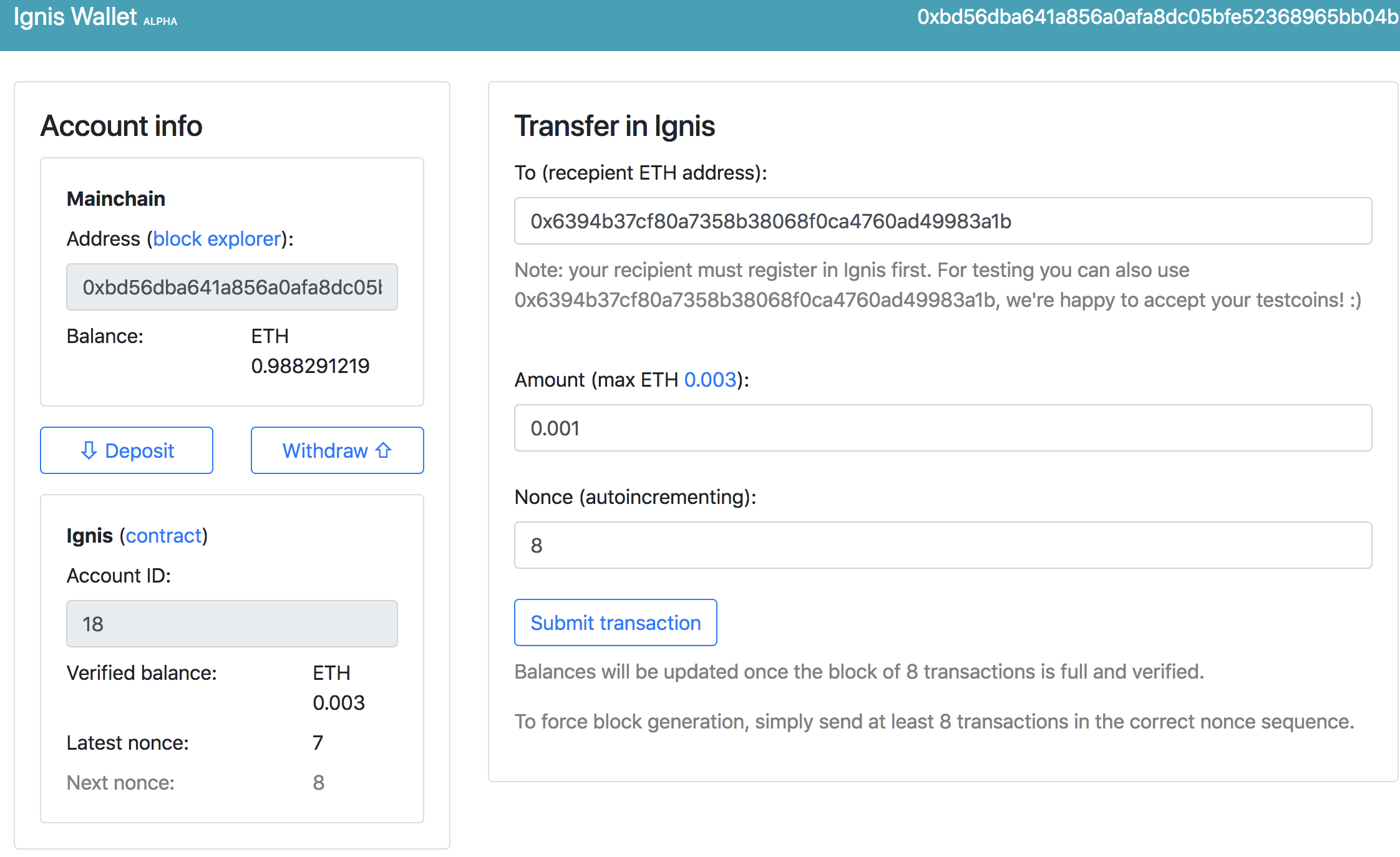 It works and fairly smoothly.
Our work here done so we want our remaining eth back. We tried a partial exit, but that's apparently under the hood so we had to wait for seven more transactions.
CBNN