VISA Inc., an American multinational financial services corporation is secretly building a new team that will likely be dedicated to the crypto ecosystem.
---
According to its new hiring announcement for a technical product manager, VISA is building and strengthening a 'VISA Crypto Team' by hiring staff equipped with cryptocurrency knowledge.
VISA Crypto Team:
The job requirement for a 'Technical Product Manager' was posted in 'smartrecruiters.com' a job portal wherein the description of a job reads that the product manager will be a part of 'VISA Crypto Team'.
As such it further adds that such an individual should have a basic knowledge of the cryptocurrency ecosystem.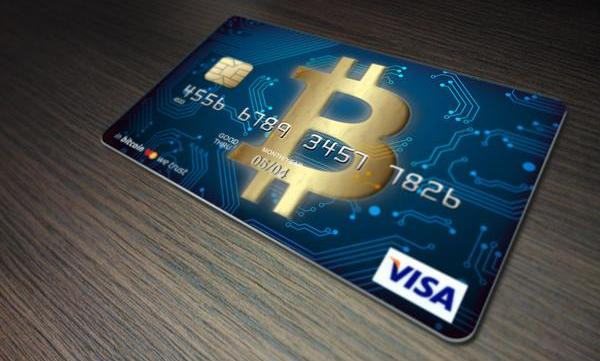 As a product manager on the Visa Crypto team, this person will have responsibility for executing Visa's product strategy within the cryptocurrency ecosystem.
As such, the person with roadmap will closely work with VISA research team to serve and deliver new product to its Fintech space.
Moreover, the job demands an individual to have an understanding of how cryptocurrencies could have impact payments.
This person should have great problem-solving skills and creativity to find new opportunities and anticipate how cryptocurrencies could impact payments.
Upon hiring, the person will be worked at its Palo Alto office and subsequently responsible to report the affairs to the Head of Crypto within Visa's Fintech Product group.
The product manager with requisite responsibilities will also able to manage and asses the roadmap for cryptocurrency related opportunities. As for the qualities and experience is concerned, VISA required that;
Product manager should "possess significant functional knowledge of the cryptocurrency ecosystem and players involved, including in-depth knowledge around permissionless blockchain technology as well as a deep understanding of existing retail payment solutions" adding that, Familiarity with advanced cryptography is preferred
Not New – VISA Indirectly Entered Crypto and Blockchain Space
VISA, a month ago, announced to expand its Fintech fast-track program to the Central as well as Eastern Europe, Africa and the Middle East.
VISA's Fintech fast-track program will enable Fintechs to connect to VISA's payment network within a short period of time. As such, VISA indirectly entered into the cryptocurrency era by helping Ripple's partner such as InstaRem. Speaking about the connection with InstaRem, VISA's Head of Digital Partnerships at the Asia Pacific, Hamish Moline said;
 "We're excited to welcome InstaReM to the Visa fintech fast-track program and to work with them on tackling an area of payments where there is still a lot of opportunity to bring innovation to the customer experience."
Further, VISA also announced to purchase Earthport Plc which was also a Ripple-partnered British Fintech with acquisition deal amount of 196 million pounds.
Given that, VISA already spread its wings across cryptocurrency and blockchain era – but nothing comes as a direct official announcement from VISA firm.
Having said that, its worthwhile to consider whether VISA comes with the official announcement of creating its own VISA Crypto team as mentioned in a job description? Let us keep researching.
CBNN