One of the most widespread Ransomware, GrandCrab, which keeps on making headlines every now and then us being circulated via multiple kinds of attacks like exploit kit, compromised  websites, social media campaigns, and weaponized office documents.
---
A new variant of GrandCrab Ransomware which is configured to attack Internet-facing MySQL servers on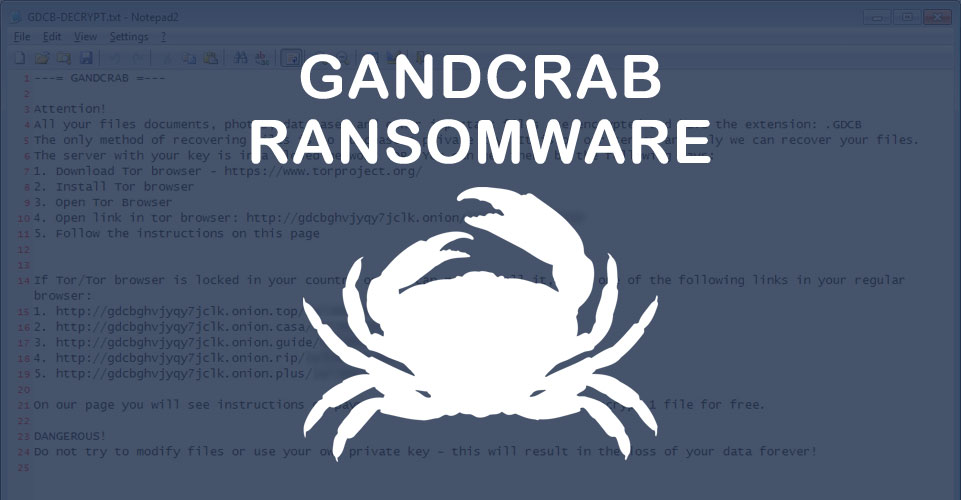 Windows has been detected by the researchers; the ransomware is also reported to hold around 40% share of the ransomware market.
How does it attack?
The malicious operation begins with the injection of a corrupted DLL file into the database server with the help of SQL database commands.
As the attack proceeds, DLL is invoked in order to get hold of the ransomware payload which is hosted on the malicious server.
Attacker secures a reliable connection with the database server and then advances to upload the corrupted helper DLL by employing set command; it is carried out in the form of hexadecimal characters.
"Later they issued a command to concatenate binaries to a single file and them into the server's plug-in directory. Also, they used several commands used to swap forward slash and backslash characters that seemed designed to make an end-run around security features," researchers observed.
Referencing from the study conducted by the Sophos researchers, "an intriguing attack this week from a machine based in the United States. We monitored both the behavior and network traffic generated by this honeypot and were surprised to see the honeypot (which runs under Linux) download a Windows executable."
"What makes this interesting is that the IP address of this machine hosting the GrandCrab sample geolocates to Arizona, in the desert southwest region of the United States, and the user interface of the HFS installation on this machine is in simplified Chinese."
Decoding the threat, they said, "it does pose a serious risk to MySQL server admins who have poked a hole through the firewall for port 3306 on their database server to be reachable by the outside world,"
CBNN