Router manufacturer DrayTek has issued a warning recently that several of its wireless routers are at risk of exploitation by hackers, after a vulnerability was found that could let an attacker remotely change the devices' DNS and DHCP settings.
What that means is that a criminal could redirect web traffic via a rogue DNS server under their control to bogus websites, replace adverts on legitimate sites, or even block your access to security updates.
DNS hijacking attacks are insidious, partly because a hacker might only *occasionally* direct you to a rogue site, meaning that your web browsing works normally for most of the time and reducing the chances of raising suspicion.
DrayTek customers would be wise to not only update their firmware, but also check their router's DNS settings straight away.
The manufacturer advises that an indicator that your router may have been compromised is if its DNS settings have been configured to use a known rogue DNS server at 38.134.121.95.
Instead your DNS settings should be either blank, set to the DNS server addresses from your ISP, or a well-known DNS server such as the one run by Google at 8.8.8.8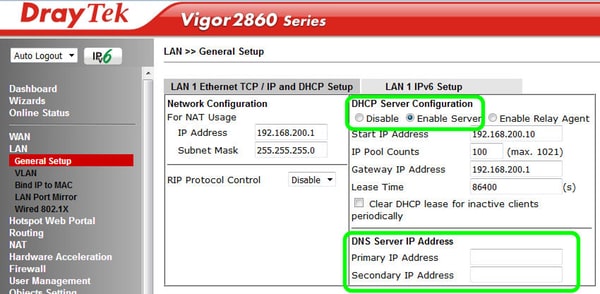 There is more good advice in DrayTek's security advisory, including the recommendation to change your passwords on any sites that you may have logged into recently, in case the attackers managed to phish your credentials through the DNS hijacking.
Security researcher Kevin Beaumont tweeted that in a search via Shodan he found 790,483 impacted DrayTek routers, with the largest proportion being located in the United Kingdom and the Netherlands.
Thankfully, patches are now being rolled out by DrayTek, and customers would be wise to install firmware updates for the following affected devices:
Vigor 2760 Series
Vigor 2762 Series
Vigor 2830db
Vigor 2830nv2
Vigor 2830sb
Vigor 2832 Series
Vigor 2850 Series
Vigor 2860 Series
Vigor 2862 Series
Vigor 2920 Series
Vigor 2925 Series
Vigor 2926 Series
Vigor 2952
Vigor 3200 Series
Vigor 3220
VigorBX 2000
DrayTek devices that are unaffected by the exploit are its VigorAP wireless access points, VigorSwitch network switches, and the following Vigor routers: 2950, 2955, 2960, 3900, and 3300.
DrayTek says that it advises customers to always use the latest firmware to ensure they have the latest features and "vital security improvements", regardless of whether you are using one of the vulnerable routers or not.
The company goes on to remind users that "critical updates should be deployed immediately".