Advanced Micro Devices (AMD) and Nvidia (NVDA) benefited from solid sales of their video cards since Q2 2017. This was because the massive demand for discrete GPUs (Graphics Processing Units) from Ethereum miners.
As per Jon Peddie Research, over 3 million (worth $778 million) discrete GPUs were sold to cryptocurrency miners last year. Jon Peddie Research identified AMD as the main beneficiary of the Ethereum GPU mining explosion last year.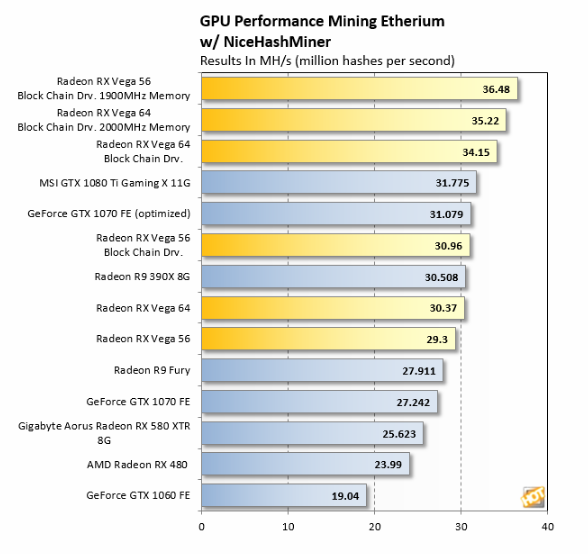 AMD denied this and then said cryptocurrency sales only accounted for a single-digit percentage of its $5.43 billion revenue last year.
Jon Peddie's valuation estimate was low because we all know how expensive Radeon RX 480 and GTX 1070 GPUs are. Those two are older generation GPUs yet they still have higher prices. The latest and best Ethereum GPUs like AMD's Radeon RX Vega 56 and RX Vega 64 products are more expensive and hard to find.
Bitcoin's biggest mining pool operator, Bitmain confirmed earlier this month that it has upcoming ASIC (Application Specific Integrated Circuit) mining hardware products which could mine previously GPU-only cryptocurrencies(like monero).
The $800 Bitmain Antminer E3 can mine Ethereum and it will ship out this coming July. The astonishing efficiency of an ASIC mining hardware is already apparent – the Antminer E3 can reportedly do 180 MH/s hash rate using 800 Watts of electricity. The $999 MSI GTX 1080 Ti Gaming X 11G can only do 31.775 MH/s using 333 Watts of power. A clever individual was able to tweak his RX Vega 64 to reach 43.5 MH/s Ethash using 165 Watts of power.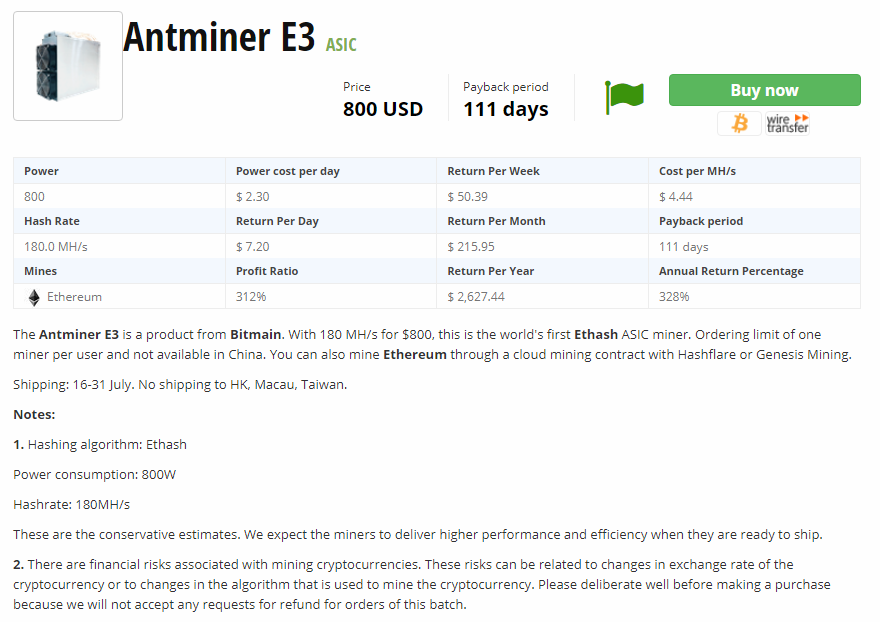 At first look, Antminer E3 looks like a serious threat to AMD and Nvidia's pricey Ethereum-mining discrete GPUs. Luckily for AMD and NVDA investors, cryptocurrency miners are not yet excited in pre-ordering the Antminer 3. This is because Ethereum Foundation developers Piper Merriam and Vlad Zamfir already proposed a hard fork to fight ASIC hardware miners.
Merriam and Zamfir's hard fork is similar to the reaction of Monero developers after Bitmain also unveiled its Monero-specific ASIC hardware miner, Antminer X3. Similiar to Ethereum, Monero is a GPU-centric cryptocurrency and its devs declared war against Bitmain ASIC miners last February. Monero's devs explained in a blog post how they will issue regular updates to render $800 Bitmain ASIC miners obsolete.
Bitmain's attempt to expand its ASIC business into Ethereum and Monero is going to face a huge level of resistance from cryptocurrency devs. China has the cheapest electricity rates and the largest solar farms. Without dramatic measures, Bitmain will likely dominate Ether/Monero mining like it did with Bitcoin. The reality is why Ethereum and Monero devs are now working to disrupt Bitmain's brazen expansion plan.
Ethereum's blockchain algo has built-in anti-ASIC defenses. Its algorithm requires miners to hash data from a randomly selected block — which makes ASIC hardware sub-optimal for the process of Ethereum mining.
Ethereum also has poison-the-well contracts. Large-scale GPU Ethereum miners can create contracts that can render ASIC mining hardware impotent. They can unanimously incapacitate a specific mining hardware such as the Antminer E3 if it is causing a centralization in hash rate compute.
This calcifying resistance against Bitmain's new ASIC miners protects AMD and Nvidia's windfall from cryptocurrency miners. Bitmain's ASIC miner customers are going to lose money if cryptocurrency programmers have constant changes to the algo. Unlike discrete GPUs which may be used for other purposes (i.e gaming, computer design acceleration, datacenter acceleration), the $800 Ether-mining Antminer E3 is rendered obsolete/useless once blocked by Ethereum Foundation's algo updates or "poison-the-well" contracts.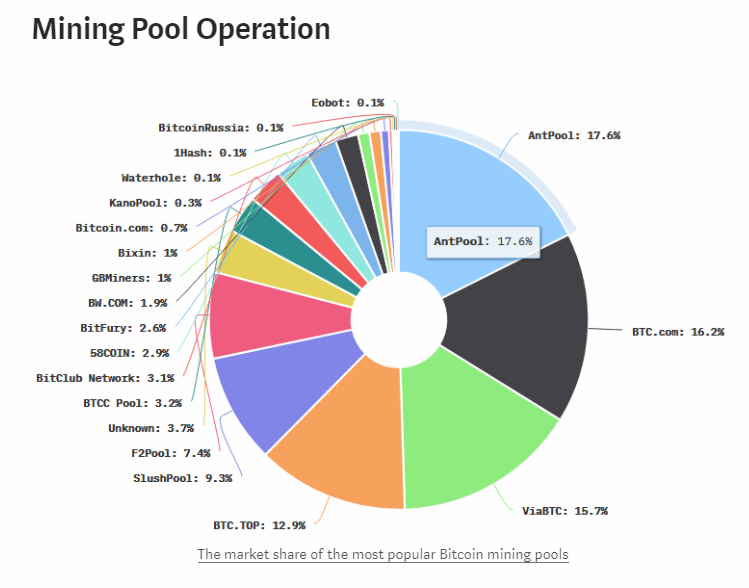 Cryptocurrency Devs Hate Bitmain
Post-Bitcoin, cryptocurrency blockchain devs, miners, and traders will do everything to prevent Bitmain from expanding its business to Monero, Ethereum, and other GPU-centric cryptocurrencies.
These people loath Bitmain's current dominance in the Bitcoin mining space. Bitmain's mining monopoly obviously compromises Bitcoin's naturally decentralized design.
It is common knowledge that a business monopoly like Intel (INTC) could dictate Xeon prices because AMD was unable to keep up with the server processors of Intel. This same logic applies to Bitmain's rule in ASIC mining of Bitcoin. Bitmain's leadership in Bitcoin mining operations is why it made $3 billion to $4 billion in operating profits in 2017 (note: higher than Nvidia's and AMD's).
China-based Bitmain was only established in 2013. It started as a designer and vendor of ASIC miners for Bitcoin mining. Instead of just being a mere vendor of ASIC miners, Bitmain quickly transformed itself as the planet's largest Bitcoin mining pool operator with around 50% of the total hash rate power. Bitmain – for those that don't know – owns AntPool and BTC.com. Bitmain is also a large investor in ViaBTC.
Post-Bitcoin, Altcoin devs worry that giant mining pool operators like Bitmain are creatively manipulating the trading values of cryptocurrencies. After Bitmain's fast conquest of the Bitcoin industry, Ethereum, Monero, and other GPU-specific currencies were specifically created to be ASIC-resistant.
Resentful for losing the Bitcoin industry to the Chinese, the Russian/European devs of Ethereum and Monero will fight to exterminate Bitmain ASIC mining hardware and mining pools.
Our Conclusion
The current anti-ASIC emotion of cryptocurrency devs is why we are endorsing AMD and NVDA as strong buys here.
Nvidia and AMD are the inevitable beneficiaries from Ether/Monero devs' war against Bitmain. Shareholders of Nvidia as well as AMD will also likely appreciate it if a few programmers can help Ethereum and Monero devs accelerate their algo updates. The ideal scenario is that $800 Bitmain ASIC miners are then rendered obsolete every three or four months.
At current Ether prices/hash rate difficulty, it takes more than 115 days before a miner can recoup his $800 Antminer E3 investments.
Olé Crypto,
CBNN