The Raspberry Pi is the tool that I used to get into Penetration Testing and it is the tool I cut my hacking teeth on; they are cheap, versatile and fantastic for tinkering with, which is what makes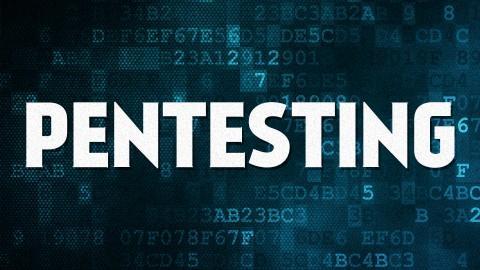 them a fantastic little piece of kit.
For those of you who have not used one yet they basically boot up your OS from an SD card inserted into the Pi and you can, if you wish, have different SD cards that hold different OS installs to use whenever you need them. Perfect for Pen Testing.
What is the benefit of using multiple OS?
The first Pen Testing lab that I set up used 2 Raspberry Pi's. I had a Raspberry Pi 3 set up with Kali Linux installed and a second Raspberry Pi running a virtual machine as my target.
As you grow your lab though you end up with numerous SD cards lying around which can be annoying. So what is the solution? The solution is Berryboot.
All these cards can be substituted and replaced with one storage device, be it a USB or external hard drive. For the purposes of ease and for increased storage I will use an external hard drive.
I am currently installing all my vulnerable machines onto a hard drive so that I can easily access them in one place on one Raspberry Pi.
---
What You'll Need:
USB keyboard/mouse interface
Laptop to load files on the external hard drive
Files from Berry Terminal
Raspberry Pi (BerryBoot will run on the Pi 2 , 3, Zero, and Zero W)
External Hard Drive
Power source and HDMI connection
---
Step 1 — Download BerryBoot & Prepare your storage device
Thanks to Berry Terminal, you can download the following BerryBoot files at the links below.
BerryBoot for the original Raspberry Pi, Pi Zero, Pi 2, and Pi 3 (53 MB)
Download the ZIP file, and connect the external hard drive you intend to use.
On Windows, you can format an external hard drive to FAT 32 by using DOS. Press Win+R, type cmd in the search box. It will display you the command prompt. Input the syntax format /FS:FAT32 F: at the prompt if F is the drive letter of your external hard drive. Hit enter and the task will run.
On Mac, this process is run through disk utility in the system preferences.
Once the process is complete, unzip the BerryBoot ZIP you downloaded and move the contents of the folder you extracted to external hard drive. Eject the external hard drive and connect it to your Pi.
These initial files will boot the Pi for the first time and set configuration settings on the first run. Once the first run is complete, you will have the option of downloading different OS images from a wired or wireless internet connection.
---
Step 2 — Run Berryboot:
BerryBoot will start up and ask some basic configuration questions about your system. Once these variables are set, BerryBoot will start.
After the configuration has been set, you'll be able to select which drive you'd like to install the operating system to. Select the external hard drive. Once you select external hard drive, leave the default setting of ext4 and click "Format."
---
Step 3 — Booting Your Installed OS:
Now you're ready to select the operating systems you want to load. Ensure that you are connected to the internet, the "connection" bar at the bottom will show you what network you're connected to. Click "OK" to begin downloading the selected OS.
The download can take a long time on a slow connection. Once it's finished, you should see your selected OS in your list of installed operating systems. Exit to close the configuration window and use the OS you just downloaded.
---
Step 4 — Boot Your Installed OS:
After initially booting to BerryBoot, your first OS will be auto-selected as the OS to boot. Once a quick timeout completes, you'll boot into the OS on your Pi!
You can now download other operating systems onto your external hard drive to easily swap between systems when needed.